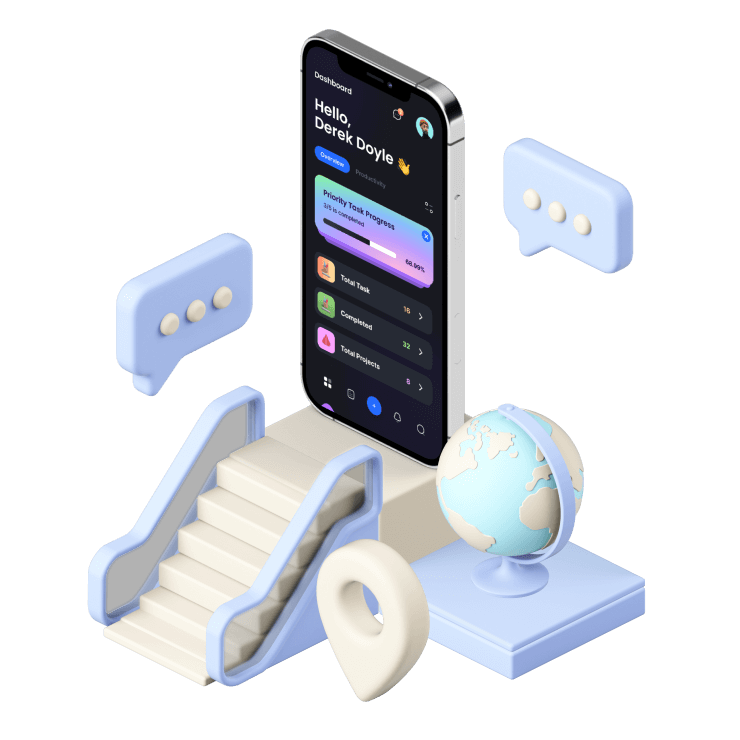 We help you discover ways of marketing that your Business really needs
Media Techly is a Digital Marketing Agency specialized in full range of Digital Marketing Services based in Nador, Morocco. We have experience that enables us to provide our services with high-quality specifications, during which we are committed to providing services in innovative ways to our partners.
We Specialize in Collaborating with Clients Worldwide to Deliver Unforgettable Projects that Take Established Brands to New Heights And Launch Ambitious Start-ups Towards Their Goals.
We Pride Ourselves on Building Close Relationships with my Clients and Offering Reliable Customer Service and Producing High Value with Creative and Innovative Design.
We put our professionalism in
our services for a better result.
We love creating digital ideas
We're focusing on a wide range of services to accommodate your project needs from start to finish.
Our Mission
We work to guide and assist entrepreneurs and Businesses to achieve growth by proposing modern and innovative marketing strategies to reach the highest result.
Our Message
Taking care of our customers comes in first order, so we work to provide and meet his needs, because the customer is an important part of our agency and a helpful factor in our success.
Let's Discuss Your Project
Please Feel free to ask us here, and Media Techly's team will get back to you shortly.
Need more info and details? or have a general question for us?
Get In Touch with us!
Phone
Our customer care is open
from Mon-Sat, 10 AM to 6 PM
Email
Our customer care is open
from Mon-Sat, 10 AM to 6 PM